Staff
Dr. Janice Franklin, National Center Director (334) 229-4106
Dr. Dorothy Autrey, Program Chair (334) 229-4367
Dr. Howard Robinson, Archivist (334) 229-4491
Gwendolyn Boyd, Staff Associate (334) 229-4824 or (334) 229-4106
Dorothy Walker, Access Services Cultural Heritage Manager (334) 229-8568 or (334) 229-4106
Evelyn Bowen, Staff Associate (334) 229-4824 or (334) 229-4106
Barbara Weatherly, P.T. Staff Associate (334) 229-4854
To correspond with the National Center please e-mail:
civilrightscenter@alasu.edu
Upcoming and Recent Programs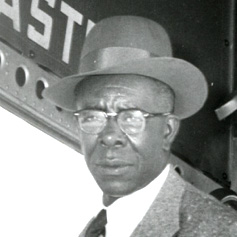 Thursday, April 24, 2014
The E.D. Nixon Institute for Research and Cultural Enrichment Presents
The Important Mutual Relationships between Alabama State University and Residents of the Jackson Street Corridor... in a Segregated Society
FREE ADMISSION!
Thursday, April 24, 2014 | 11 a.m.
The National Center
1345 Carter Hill Road | Montgomery, Alabama
For more information, call 334-229-4824 or 334-229-4106.

January 26 - May 31, 2014
Black Women During the Reconstruction Period
A juried exhibition from members of the National Alliance Of Artists from Historically Black Colleges and Universities (NAAHBCU)
Exhibit dates:
January 26 - May 31, 2014 (excluding holidays)
Where:
1345 Carter Hill Road | Montgomery, Alabama
Cultural Spotlights