Children's Programs
An important aspect of the National Center for the Study of Civil Rights and African American Culture is its mission to educate and inspire the future. The National Center provides a variety of programs and events for children to partake in, ranging from youth centered discussions, to book readings and signings, to art workshops, all from inspiring area artists, writers, and teachers. Schools and other youth organizations are encouraged to contact the National Center to request a program or to organize an event.
Booked on Heritage
Print Media
Media Gallery
Upcoming and Recent Programs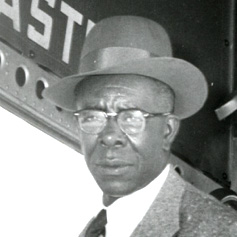 Thursday, April 24, 2014
The E.D. Nixon Institute for Research and Cultural Enrichment Presents
The Important Mutual Relationships between Alabama State University and Residents of the Jackson Street Corridor... in a Segregated Society
FREE ADMISSION!
Thursday, April 24, 2014 | 11 a.m.
The National Center
1345 Carter Hill Road | Montgomery, Alabama
For more information, call 334-229-4824 or 334-229-4106.

January 26 - May 31, 2014
Black Women During the Reconstruction Period
A juried exhibition from members of the National Alliance Of Artists from Historically Black Colleges and Universities (NAAHBCU)
Exhibit dates:
January 26 - May 31, 2014 (excluding holidays)
Where:
1345 Carter Hill Road | Montgomery, Alabama
Cultural Spotlights