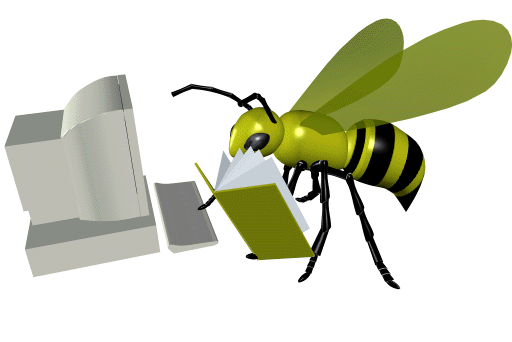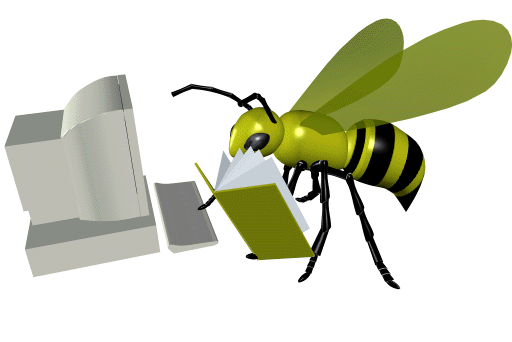 University Library & Learning Resources Center
LEM 500: Literature for Children & Young Adults
Dr. Bellel
The purpose of this course research guide is to acquaint you with some of the resources in the University Library and on the World Wide Web useful for your research. Should you have questions, stop by the Reference Desk on the first floor. You may also call the Reference Desk at (334) 229-4110 during the hours the Library is open.
Sources in the Library's Reference Collection, the Reference area in Special Collections, and similar sources online can help you find brief factual information quickly. Be sure to browse the shelves near the sources listed below to find others.
Books
Children's Literature Review
Main Reference: PN 1009 .A1 C5139
The Newbery and Caldecott Awards: A Guide to the Medal and Honor Books
Main Reference: Z 1037 .A2 N472
Children's Book Awards International: A Directory of Awards and Winners, from Inception through 1990
Main Reference: Z 1037 .A2 S45 1992
Choosing Books for Children: A Commonsense Guide
Main Reference: Z 1037 .A1 H42 1999
ALA's Guide to Best Reading
Main Reference: Z 1035 .A1 A43
Best Books for Young Adults
Main Reference: Z 1037 .C37 2000
Writers for Young Adults
Main Reference: PS 490 .W75 1997
Teen Genreflecting
Main Reference: Z 1232 .H47 1997
What do Young Adults Read Next?: A Reader's Guide to Fiction for Young Adults
Main Reference: Z 1037 .S7575 1997
The 100 Most Popular Young Adult Authors: Biographical Sketches and Bibliographies
Main Reference: PS 490 .D74 1996
Writers of Multicultural Fiction for Young Adults: A Bio-critical Sourcebook
Main Reference: PS 374 .Y57 W75 1996
Cultures Outside the United States in Fiction: A Guide to 2,875 Books for Librarians and Teachers, K-9
Main Reference: Z 1037 .A5 1994
Myths and Hero Tales: A Cross-cultural Guide to Literature for Children and Young Adults
Main Reference: BL 313 .H45 1997
Black Authors and Illustrators of Books for Children and Young Adults: A Biographical Dictionary
Special Collections Reference: Z 1037 .R63 1999
American Indian Reference and Resource Books for Children and Young Adults
Main Reference: Z 1209.2 .N67 K84 1995
Lesbian and Gay Voices: An Annotated Bibliography and Guide to Literature for Children and Young Adults
Main Reference: Z 1037 .D39 2000
Databases
The best method for finding periodical articles is to use the Library's online databases. For additional information on those listed below and for others, explore our list of databases. They are easily accessible off campus by clicking on the database name and typing in the information requested. If you need additional assistance with accessing the databases, contact Cedric Davis (334 229-6998) or Randy Curtis (334 229-6968).
Not all of our databases provide access to the entire text of articles. If the text of an article is not available in a database, check for the publication's title in Serials Solutions (ASU) to determine if the article is available in another online database. Serials Solutions does not include Wilson Education Full-text or Wilson's Library Literature and Information Full-text, so be sure to check these databases separately. Periodicals to which the Library subscribes are listed in our online catalog HORNetCat. These are housed in the Serials Department on the third floor. You may order those articles not available in the Library or via a full-text database through Interlibrary Loan.
The ERIC Document collection includes a variety of items such as curriculum materials, reports, lesson plans, conference papers, and much more pertaining to education. These are arranged by clearinghouses, which specialize in specific areas of education. ERIC documents are located on the Library's third floor in the ERIC microfiche cabinets. Many ERIC documents dating from 1993 to the present are full text through the EDRS database.
Those books not located in the Library can be requested through Interlibrary Loan.
The World Wide Web is an outstanding but often bewildering source of information. Not everything you find will be authoritative, accurate, and valid. Try searching one of these databases to find more reliable Web sites.
Please take a few minutes to let us know what you think about this guide. Has it helped with your research? Do you have any suggestions for improving the guide? You may e-mail Barbara Hightower (bhightower@alasu.edu) or call her at (334) 229-6839 with your comments and suggestions.
---
Course Research Guides | Information Literacy Program
University Library & Learning Resources Center | Alabama State University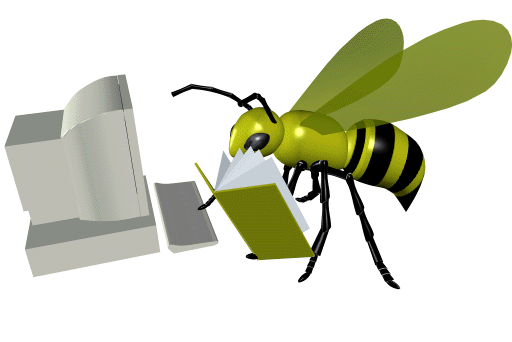 Alabama State University
University Library & Learning Resources Center
Authored by: Barbara Hightower, Information Literacy Librarian
All contents copyright © 2003, ASU. All rights reserved.
September 17, 2003
/library/dept/infolit/courseguides/lem500bellel.htm